Favicons are quite cool and provides a nice touch of visual identity to your web application. These days favicons are commonplace, but the icon landscape has become much more complex. In order to cover the full visual spectrum, you have to deal with other icon formats such as Apple touch icons, pinned tabs icons, windows tile icons etc. With all these different formats, it has become a rather tedious and time-consuming task to create a full covered visual representation.
To mitigate this challenge, let me share the link to a nifty little online tool, I stumbled upon: RealFaviconGenerator
This is by far the best favicon tool I have seen thus far. Within minutes you can create all your desired icons with lots of different options. The tool will generate all the necessary files and code to paste into your <head> markup.
Lets take a quick look at some of the many great options of the generator using my example icon illustrated below.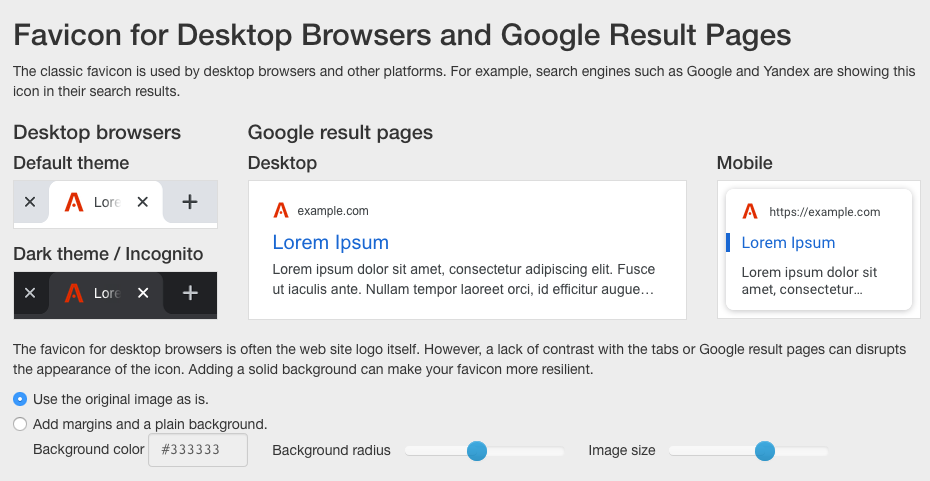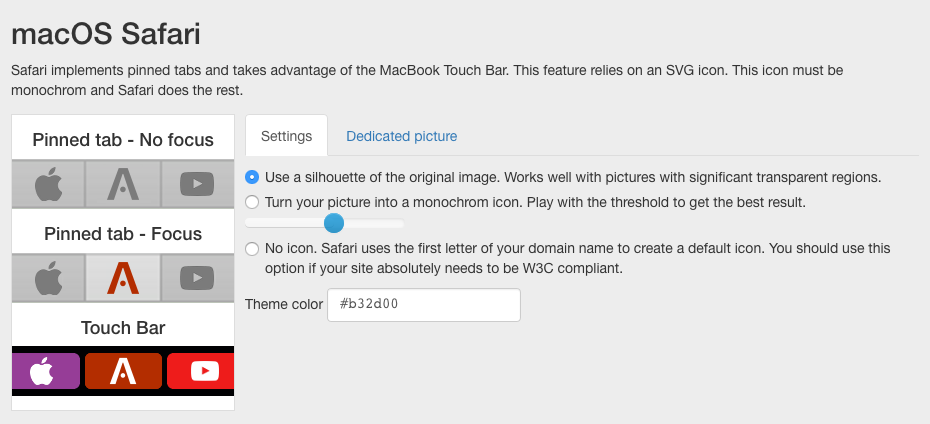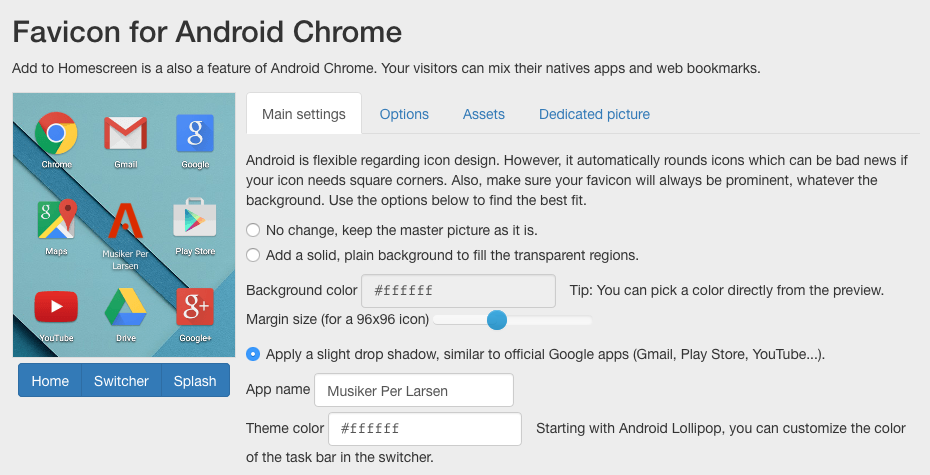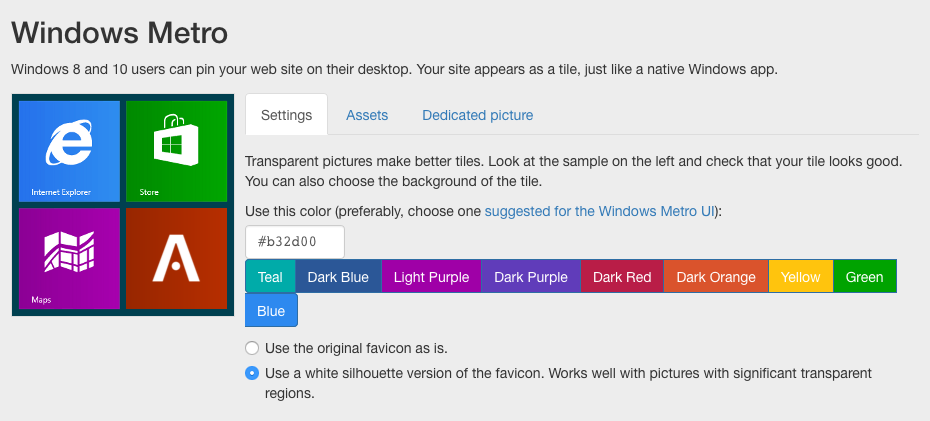 You can try the icon tool here: realfavicongenerator.net